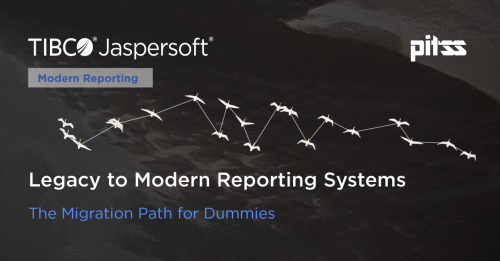 Quando:
07.11.2018 h 10:00 - 11:00
2018-11-07T10:00:00+01:00
2018-11-07T11:00:00+01:00
Reporting remains the BI backbone in most enterprises today, yet the majority of reporting systems are outdated, costly, and difficult to maintain. The risks involved with replacing these systems are often significant, and the migrations can be very complex. But what if there were a way to significantly mitigate that risk AND reduce complexity?
Join us to learn how to bring your legacy reporting systems into the modern world through a calculated and proven process. In this session, you'll learn:
The basics of modern reporting and how you stand to benefit
Roadblocks to migration
A four step migration solution from PITSS (an award-winning reporting migration specialist)
How to get a complimentary analysis of your current reporting infrastructure
Webinar
© RIPRODUZIONE RISERVATA